The Auxiliary and Booster fan range addresses both efficiency and cost effectiveness, in a versatile product range that meets the specific ventilation requirements of the mining industry. This range was designed to meet the mining industry's most challenging requirements including energy efficiency, noise reduction, cost effectiveness and turnaround time.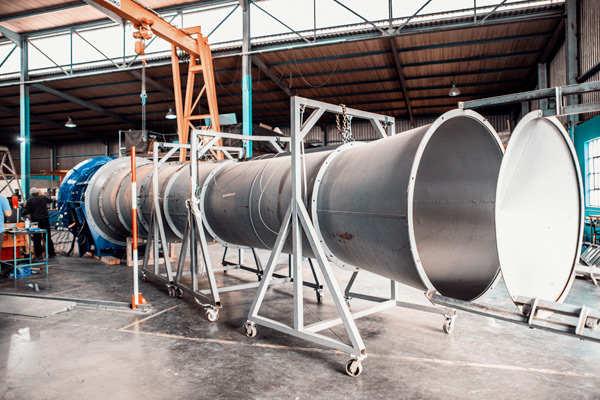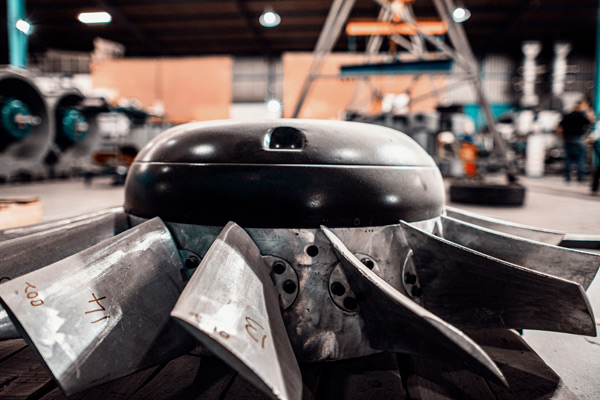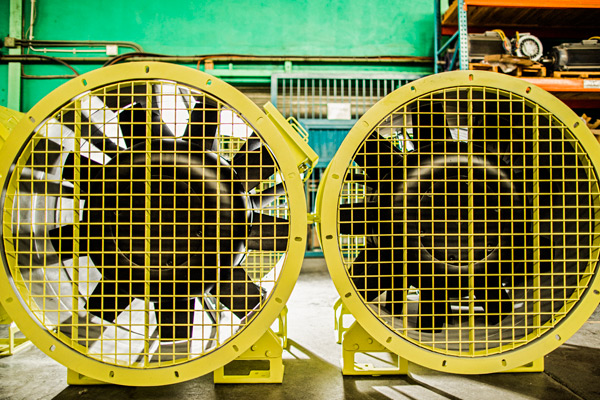 High Efficiency, Low Operating Cost
A well-engineered product using the latest technology has led to optimized manufacturing processes against the backdrop of an ISO 9001:2015 certified manufacturing facility. This ensures high quality workmanship which translates not only to longer lasting products, but also to a product range with a track record of lower downstream repair and maintenance costs.
An established manufacturing process results in repeatable fan performance characteristics. Items such as the machined impeller track, allowing low blade tip clearances, contribute to making this fan range one of the most efficient on the global market.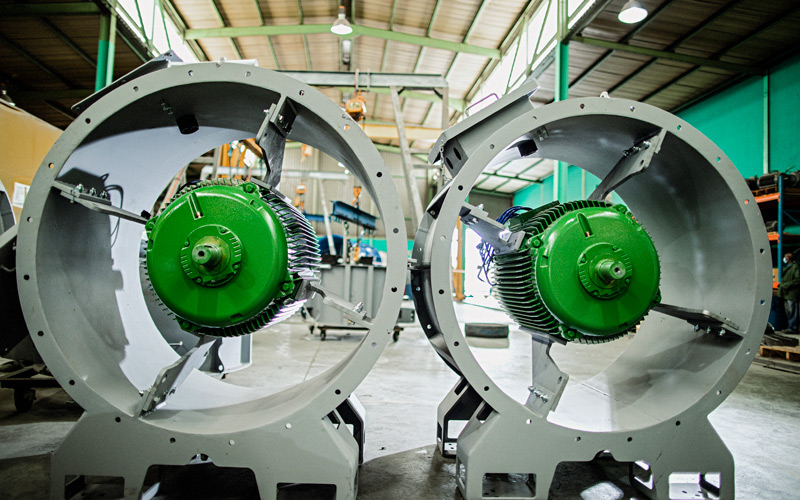 Enhanced Performance, Guaranteed Quality
In optimizing mine ventilation, efficient, high-quality Auxiliary and Booster fans can add as much value as surface fan installations. As energy efficiency is one of the main drivers of industrial equipment usage, and minimum efficiency requirements on certain equipment are often legislated, TLT-Turbo's A&B fan range meets the need for more efficient mining fans compared to what is currently in use.
Designed for Ease of Maintenance
The modularity of the product design and the interchangeable standardized parts allows for quick turnaround time on parts supply. Standardization on the product is the key to successfully managing maintenance and repair as it allows ample supply of spares for companies certified to conduct repair work.
We provide support at every point of your ventilation system lifecycle. We offer planning and design support at the start of your project to ensure that the final system meets your precise requirements and meets every safety standard. This is followed by manufacturing, transport, assembly supervision and commissioning services.
We take aerodynamic acceptance measures to ensure that the system is functioning optimally. TLT-Turbo Africa also offers reconstruction and optimization of existing systems.
Contact TLT-Turbo Africa to consult on the ventilation fan and system that fits your specific requirements.